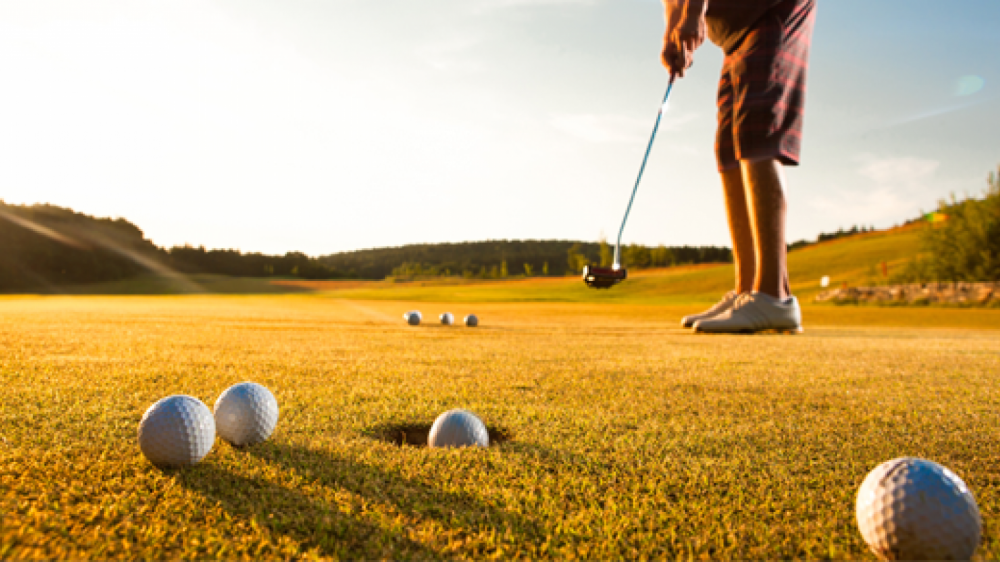 How to choose the right golf course for your next tournament?
Finding the right golf course for your tournament is difficult- pick the right one and you're well on your way to a successful golf tournament and if you don't- you are doomed from the start. Keep in mind- the golfers participating in your tournament will remember your event mostly by their experience on the course. Thus, long story short- if the golfers enjoy playing on the course that you have selected then they will be happy to come to your event year after year.
So, how do you make this crucial decision? Here we help you to choose the right golf course to make your next golf tournament the best one-
· Make sure you have plenty of time to make that decision
A great golf course minimally includes golf carts (personalized with golfer's name), green fees, range balls, scoreboard with assistance, rules sheet, a PGA professional to host the start of the tournament, proximity markers, and giveaways for your players, etc.
Thus, to make sure you find a golf course that provides all the above and more, you need to give yourself time to look at the potential courses- talk to their management and get all your questions answered. You need at least six months to negotiate a deal with the course management in advance.
Let the golf course management know your needs, ask for a proposal from each course and compare the pros and cons of each option you are considering.
· Considering the Pros and Cons of each type of course
Now that you have seen several options, you can make a list of the pros and cons of each course. Before you make your decision, consider the following –
a. Private Course or Public Course
First things first, you need to decide whether you want a public or private course- both have their benefits. Public courses are open to everyone and will accept tournaments from any organization. This means that you don't have to be a member to set up your tournament at a public golf course. The accessibility that you get with public courses often puts the golf tournament organizers as well as their guests at ease- making it a great environment for a fun event.
Private courses are reserved for members only- they can be effective for fundraising events where your guest will be excited to play at an exclusive course. Keep note that most private courses will require an introduction from a current member- thus, look to your board, friends or volunteers for a proper introduction.
b. Distance to travel to your event
Are you expecting golfers from outside your region, local players or golfers that are from out of state? Look where your course is situated- is it centrally located? equally accessible to all your players? If your golfers are traveling overseas, is your course accessible from a major highway or airport?
c. The average skill level of the participating golfers
Not everyone participating will have an equal level of skill. Are the golfers taking part in your tournament generally competitive players or recreational players? Choosing a particularly difficult course may discourage recreational players, yet competitive players may find such courses a fun challenge. One way to settle on a course would be to consider the course difficulty of your options by consulting the National Course Ratings of USGA.
d. The entry fee and golf course expense co-relation
Think about your golf course event as a business- your expenses should never overtake your revenue. Choosing an expensive course will naturally affect the entry fee- which will result in more work for you to promote the event. Choosing a cheaper course can be underwhelming and can be equally hard to sell.
e. Adequate space for after-event award ceremony/dinner
In order to choose the right golf course, you need to check the venue space, arrangements, amenities available and post-tournament activities. These are summarized as: venue space for accommodating all the invitees, food & beverage options to be made readily available at your course, availability of an on-site chef or vendors for pre-arranged eatable packets, accessibility to parking, GPS and conference rooms.
e. Tournament Team
An extremely important part of achieving success in your event is to make sure that you have ample support. A professional team can make sure that your golf tournament runs well, and all golfers get maximum enjoyment. You need to consider-
1. Choosing a dedicated tournament team
2. The expertise of members involved in the event
3. The option of "complete-service planning" support
4. Your course's policy on serving alcoholic beverages
· Picking a date for your golf tournament
Once you have decided on a golf course, you have to pick the date for your tournament. Even the most the perfect golf course has a time of the year where it is unsuitable to host a golf tournament event. Thus depending on the time of the year, whether the price of the golf course will vary.
Your best bet is to have a tournament in the 'shoulder season'- which means it's between the peak season and off-season- when the weather is less predictable and the activity on the golf course is minimum. Also, weekends and Fridays are the busiest and therefore also the costliest- you'll find the best rates from Monday to Thursday. It is also best to keep in mind that most private clubs are closed to members on Mondays- as many host public golf events on those days.
Live scoring golf app
In your course, the choice of live golf scoring-establishes the thrill of a professional tournament by enabling golfers to put in scores on mobile devices via a live scoring golf app. As a result, it can help generate a live leaderboard experience in your golf event. Besides live leaderboards, the app also incorporates GPS & course planner, performance tracking, along with complete social sharing facility. The mobile app will also enable your golf players to track scores, generate live social tournaments and get incentives from the course.
Smartphone scoring app. This live scoring golf app can be utilized in your golf course so that the players from each group can easily enter scores on their mobile devices and the results are updated &available to one and all.
Golf tournament software
With the use of golf tournament software in your golf course, you can easily manage and control your tournament in a resourceful manner. The perfect golf event management software integrates web registration, customized backgrounds, banners, videos, and many more. Vision Perfect golf tournament software can be easily used from any setting, and you can work from your home or your workplace. This software is easily accessible from your PC, Laptop, SmartPhone, and Tablet IPad.
Keep in mind, it's not pretty much the location of your golf course venue, but it also involves many other important aspects, as mentioned above. As a result, you will be able to choose the right golf course and host your golf tournament in an enjoyable, stress-free, and efficient manner.