Viper TM supports Multi Round, Multi-Course and Multiple Tee Box Events with ease including the option to 'Adjust for Rating' differences. So, you can merely create multi-round events by following the below steps:
To create 'Stroke' play multi-round events, click on setup.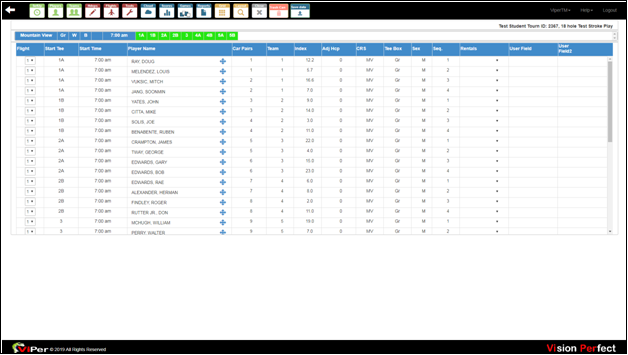 On the new window, enter the number of rounds in the 'Rounds' text box. When you set the number of rounds greater than 1, a checked checkbox named 'All Rounds the Same' will appear by default. In this case, the setup parameters for the course and used tee boxes, start time, start type and tees selected for shotgun starts or times selected for timed starts will be the same for all rounds.

Once you uncheck the checkbox, Round Tabs will appear in which you can select each round separately and independently set the parameters for each round.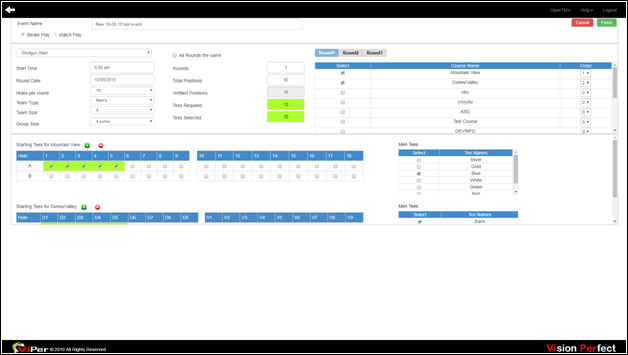 For 'Adjust for Rating,' go to handicaps, and then click on show handicap screen.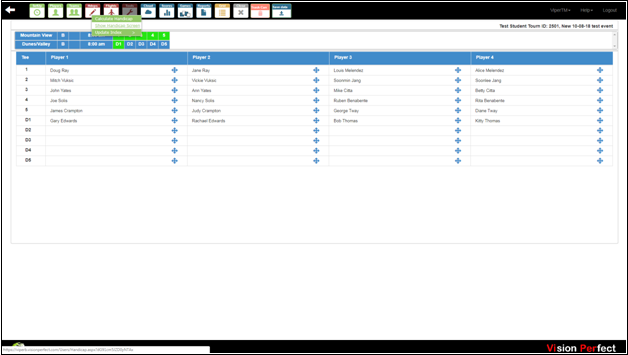 Check the 'Adjust for Rating' checkbox to provide a handicap adjustment to players or teams competing in the same flight, but playing from various tee boxes. In this, tee boxes possess different USGA ratings.

Once you click 'Yes,' a new pop-up box will open up where you can further adjust handicaps by tee rating differences. In this, you can see the option to apply the adjustment to the players assigned to the higher-rated tee boxes or the players on the lower-rated tee boxes. Once you make your choice, click 'Ok.'