With automated or manual flight setup options, by using user criteria such as scores, handicaps, and many more, you can easily create and manage multiple flights within a single event. Below are the steps to create multiple flights in a single event:


Go to handicaps, and then click on show handicap screen.



Tick the 'Apply a Handicap Adjustment for Event' checkbox to calculate the full USGA handicap for all individuals.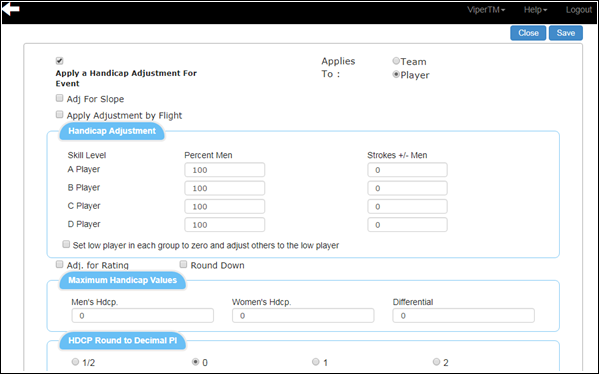 To create flights by scores, press the 'Flights' icon, and choose the 'Create Flights by Scores' item from the List Box.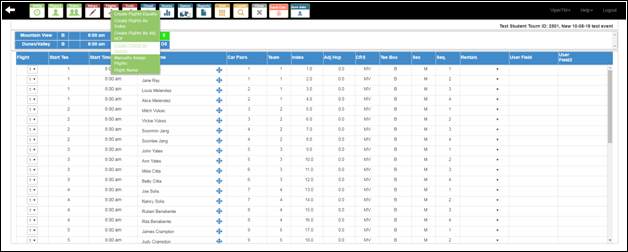 Once you select it, a new pop-up will open up. There enter the number of flights, and press 'Ok.'




Once you press 'Ok,' a new pop-up box will open up in which you need to enter the 'Maximum Scores' in the number of flights you have declared earlier. Then press 'Ok.' With this procedure, you can enter the scores listed by flights.