Standard elimination match events allow you to create matches of any sizes which have made the task of match play events easy. Below is the process to create Standard Elimination Match Events:
To create a Standard Elimination Match event, choose 'Create New Event' item from the 'Viper TM' dropdown list.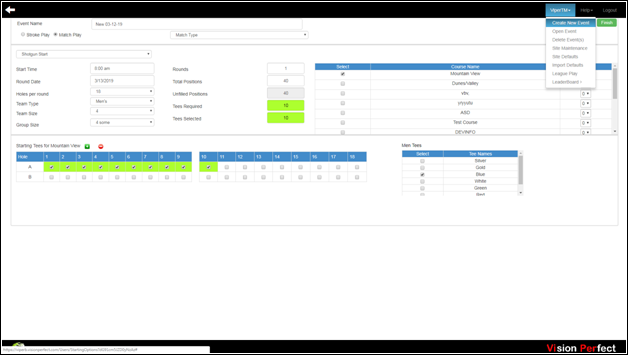 · On the new window, choose the 'Match Play' radio button, and then in the dropdown list, select 'Standard Elimination.' Then click on 'Finish' to set up a Standard Elimination Match event.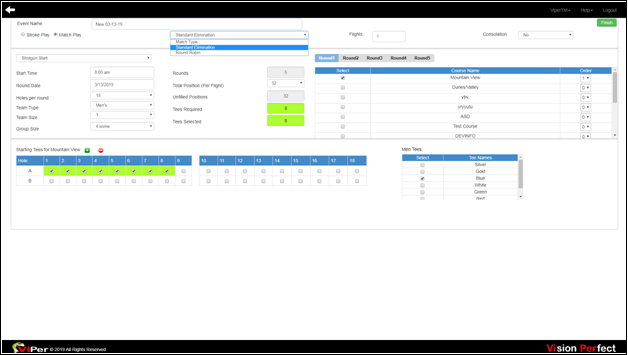 Once you click 'Finish,' on the new window, import players by choosing 'Import from Excel, CSV, or Delimited File.' A new pop-up box will open up where you choose the necessary file by clicking on 'Choose.' Then click the 'Import' button.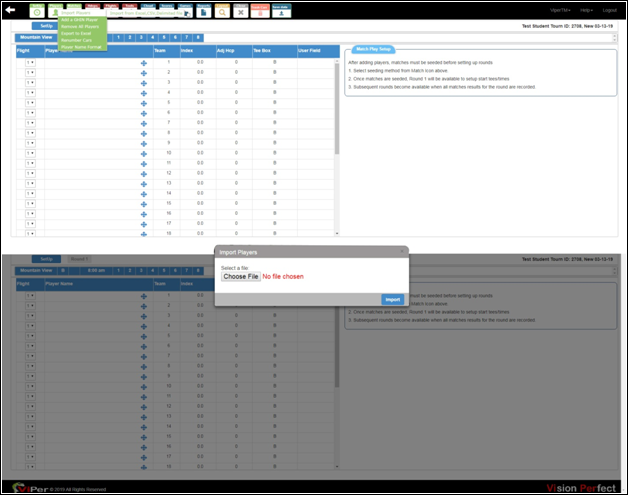 Once the Viper-TM app imports the list of players, then after choosing the required layout and checking the appropriate checkboxes, click 'Ok.'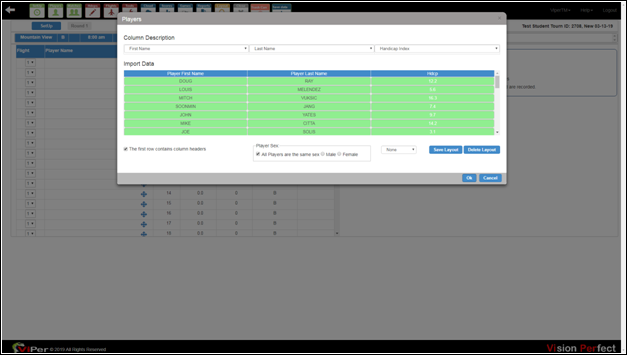 Once you click 'Ok,' you will see all the players imported in the Standard Elimination Event.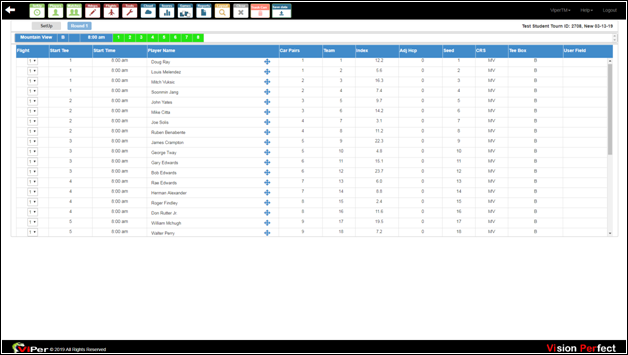 Once the Viper-TM adds the players, click on the 'Matches' icon, and select any of the seeding methods to seed the matches. Seeding is required to set up the rounds. Here in this picture, we have chosen 'Randomly Create Seeding.' Once you select, a pop-up box will open up displaying the message 'Successfully Seeded.' Press 'Ok.'