Visage System GPS Interface is a joint venture between Club Car and the GPS Industries with whom Vision Perfect has integrated to provide live in-car scoring and leader boards for the event's setup and managed by Viper TM.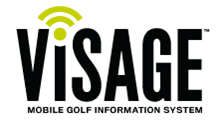 For the most exceptional Golf experience, Visage; the mobile golf information system, offers you with the ultimate golf course and fleet management system.






Whereas, GPS Industries; the leading developer and provider of global positioning (GPS) golf course and sports solutions, apart from the GPS, offer you a complete business solution to enhance the bottom line.


Below are the key features of this interface:
Brings more opportunities to generate revenue and reduce costs.

Offers you more ways to diversify your business to increase the profits.

Provides you the flexibility to customize a solution meeting your business needs.

Offers you more resources to create a satisfying golf experience, attract new customers, inspire customer loyalty and increase your revenue per golfer.

Provides you ease to integrate with your existing technologies seamlessly.

Gives you enough freedom to add-on modern technologies in the future to maintain your competitive edge.