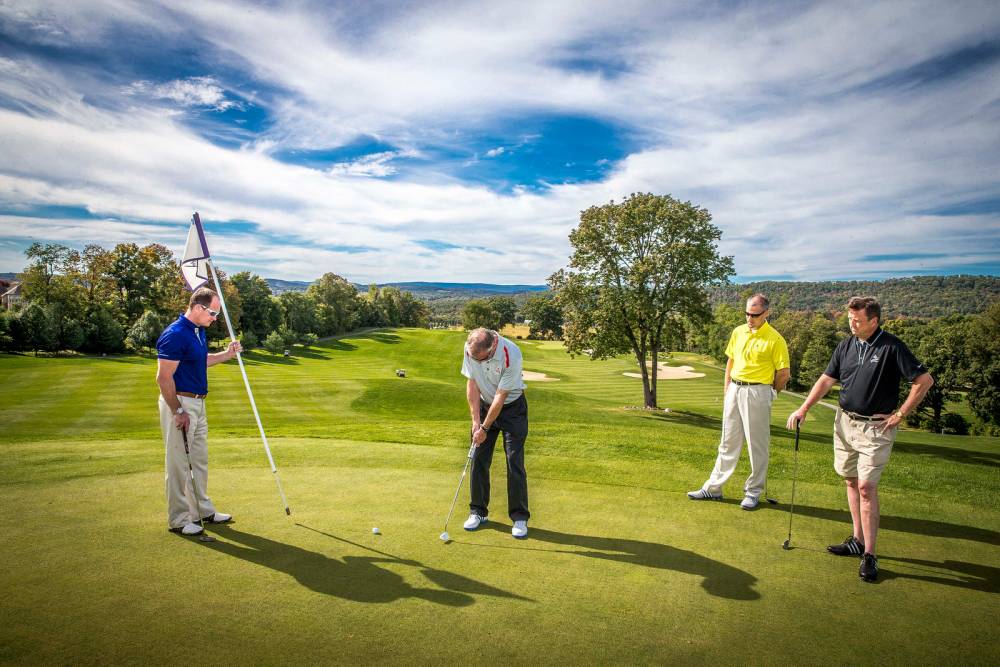 Golf Outing Ideas and Ways to Improve Your Golf Outing
Golf outings are a great way to raise money for organizations and charities.
A golf outing consists of three parts: Registration, the round or rounds of golf and the award banquet.
Why Host a Golf Outing?
Here are the 2 main reasons that you need to know while hosting a golf outing:
The Golf outings can help to generate revenue for the organization in the form of auctions, general donations, on the course contests, etc.

It offers an opportunity for golfers to build connections & network.
Running a successful golf outing is time-consuming, demanding and requires dedication from the organizer and committee members. The successful golf outings are those that concentrate much effort in locating and securing a number of sponsors.
Best Ways to Improve your Golf Outing:
Determine the format for the Golf Outing:
There are various golf formats and contests that will work for a golf outing event such as
The Scramble

Best Ball

Odd & Even

Stableford
The Scramble is probably the most common format for Golf Outings as it allows for a good pace of play despite a large number of players and allowing the less experienced golfers a chance at winning.
Since the golf outing comprises of various golf competitions where scoring is important to track and also the golfers would be looking for honest scorekeeping. Using a golf tournament scoring software can be helpful.
Decide on a Date:
The single most important step in starting your golf outing plan is choosing a date. Weekends are by far the most popular time days for golf outings.
Choosing a Golf Course:
Your next task is choosing a golf course for your golf outing.
Is the golf course centrally located will be more suitable so that most of the guests can easily commute there on the day of the event?
The number of players for your golf event will also have an effect on the choice of golf courses.
Expand Your Golf Player List:
By using golf tournament registration software, the golfers can register for the golf event without any hassles.
Research Other Golf Outing Events:
It is important that you research other golf outing events. As you research your golf course options, ask the director of golf, head professional or other people with whom you're negotiating to provide you with the names of other groups who have held events at a particular golf course.
Improve Your Post Golf Banquet
A final conclusion to the day's events is the post-event awards banquet, where the organization has the opportunity to honor competition winners, say thanks to sponsors.
A great way to thank the golfers attending your golf outing is with a golf goody bag that includes sporting merchandise.
By using the Premier Golf Outing Software, the golf outing can be successfully organized & it can be a day filled with joy, excitement and you can also help develop a relationship with the golfers.